A CUBAN TREEFROG (Osteopilus septentrionalis, HYLIDAE) PREYING ON A CAGED YELLOW-FACED GRASSQUIT (Tiaris olivaceus) IN CUBA
Rafael Borroto-Paez

Instituto de Geografia Tropical

Yessica Portal Ríos

1Centro de Servicios Ambientales Sancti Spiritus, Bartolomé Maso No. 2, / Avenida de los Mártires e Isabel María de Valdivia, Sancti Spíritus, Cuba

Denise Reyes Perez

Instituto de Geografia Tropical, Habana, Cuba
Resumen
Abstract.-We are reporting the first case of predation of a Cuban Treefrog (Osteopilus septentrionalis) on a confined caged bird, a Yellow-faced Grassquit, (Tiaris oilivaceus) in central Cuba. We comment about predation on aquarium fish too. Both cases of predation are not reported previously.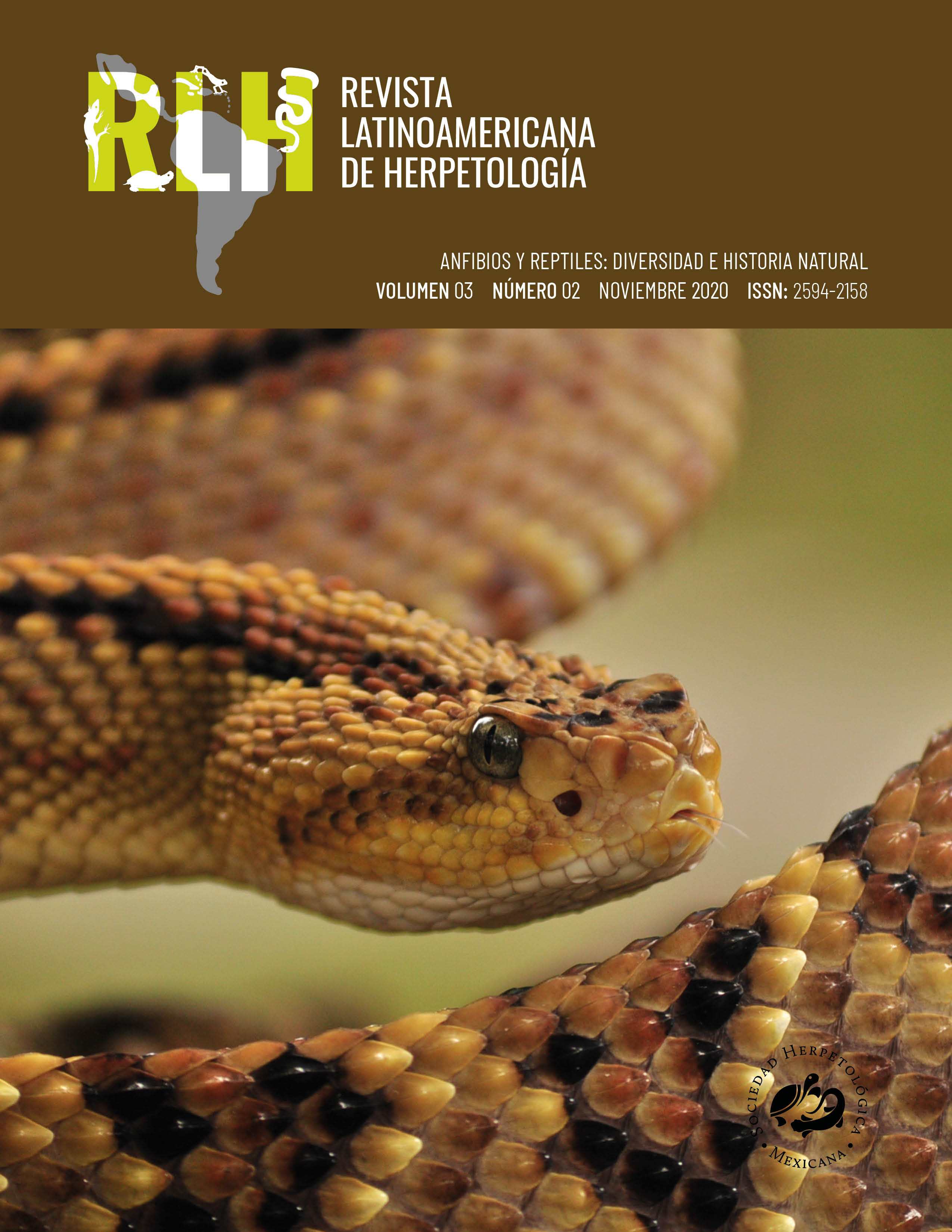 ##submission.howToCite##
BORROTO-PAEZ, Rafael; PORTAL RÍOS, Yessica; REYES PEREZ, Denise. A CUBAN TREEFROG (Osteopilus septentrionalis, HYLIDAE) PREYING ON A CAGED YELLOW-FACED GRASSQUIT (Tiaris olivaceus) IN CUBA.
Revista Latinoamericana de Herpetología
, [S.l.], v. 3, n. 2, p. 139-142, nov. 2020. ISSN 2594-2158. Disponible en: <
https://herpetologia.fciencias.unam.mx/index.php/revista/article/view/174
>. Fecha de acceso: 02 mar. 2021
Sección
Notas Científicas